Chocolate Footballs for the Big Game!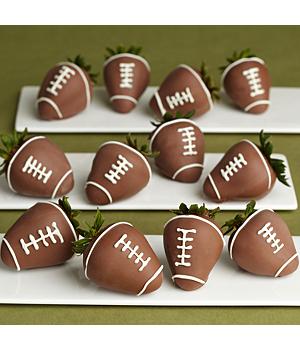 What food could be better for a football party than gourmet dipped strawberries decorated like footballs?

Each sweet strawberry is hand dipped and decorated with white stitches simulating the gridiron pigskin.

Send these to your favorite football enthusiast or order them to arrive for your football halftime party. Either way they will be remembered like a famous touchdown.

Check them out at Sharri's Berries.